Protect Your Home/Business from Storm Water
2/21/2019 (Permalink)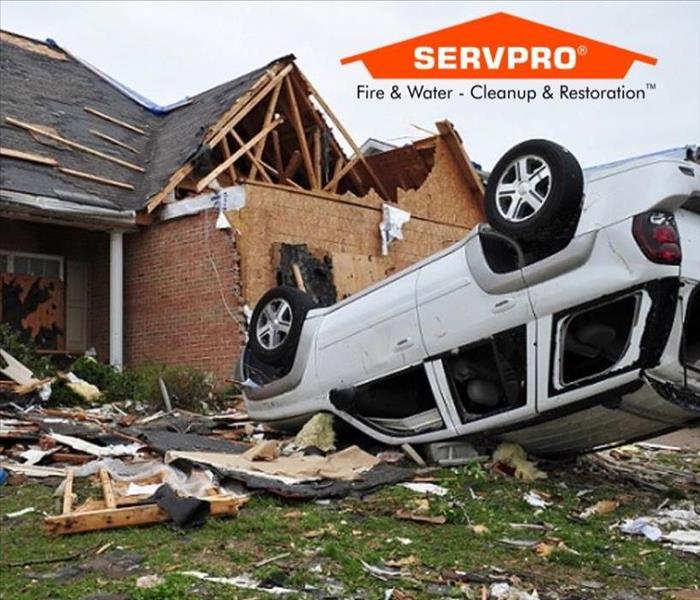 If your home or business have experienced storm damage call us at (281)-342-5326 to make it "Like it never even happened."
Stormwater runoff is rain that has not been soaked into the ground, so it flows over the ground until it finds somewhere to go. Ideally, the water would find a stream or river to flow into, but this is not always the case. Sometimes the water will flow straight into your house. Water damage is never fun, and trying to get rid of water as well as clean up the rest of the mess a storm has left behind can be a real hassle. The best way to handle stormwater runoff is to make sure it doesn't happen to begin with. If you are up for a bit of landscaping, you can optimize your yard to keep stormwater away from your building.
Swales: Simply put, a swale is just a type of trench meant to carry water and redirect it away from something important. If you decide to install swales in your yard, make sure they are redirecting somewhere that the water will not cause damage such as a stream or pond.
Rain Gardens: These gardens are designed with plants that are able to take up excess water to keep it from flowing freely. They also help filter the water so that the water that does reach ponds and rivers tends to be cleaner than water that has just flowed over driveways and roads.
Draining Driveways: Driveways are one of the largest contributors to stormwater runoff. Installing drainage areas on the sides of the pavement or using gravel can help minimize the amount of water that becomes runoff.
Sometimes there is so much runoff that no matter what you do, your house may suffer from some water damage